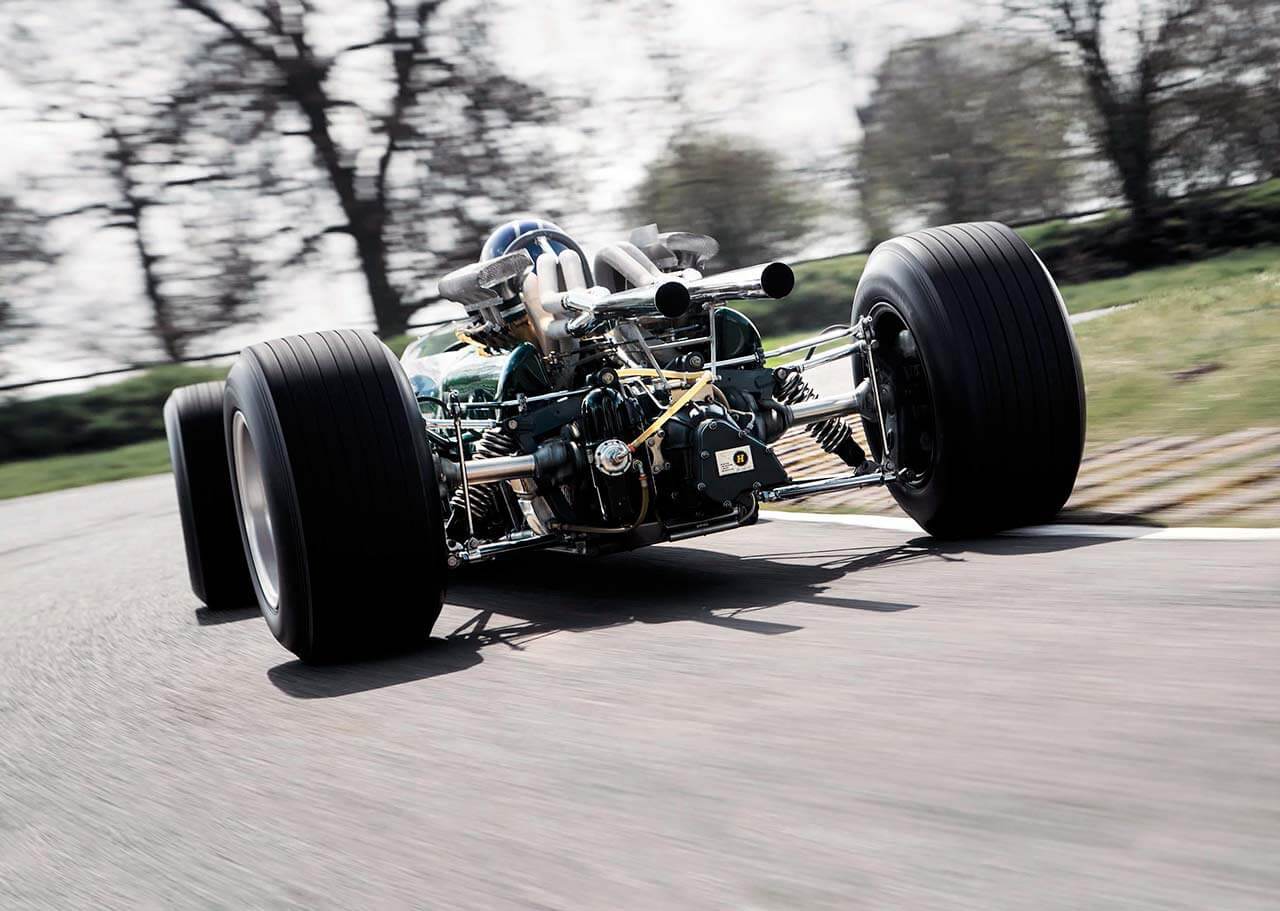 Sunday 1st January, 2017
Track of The Month – January 2017
Jerez, Spain
The Track of the Month for January is Jerez. Located in southern Spain, Jerez played host to the Spanish Grand Prix between 1986 & 1990, as well as the European Grand Prix in 1994 and 1997.
One of the 'Old-School' breed of Formula 1 circuits, Jerez's flow of high and low speed corners keep drivers on the edge, with one mistake usually ending up with a trip to the gravel or the tyre wall.
In addition, Jerez's track surface offers little grip, resulting in lots of wheelspin whilst exiting the lower speed corners.
Expect an extreme test of car control during every single lap of Jerez this month!
Check out this flying lap of Jerez by Alain Prost in his Ferrari!
Jerez in history
Jerez has been home to some of the closest results in Formula 1 history. On it's inaugural Grand Prix, Ayrton Senna's Lotus barely clung on to victory against the Williams of Nigel Mansell, with the gap between the two drivers just 0.014 seconds as the reached the chequered flag.
Another notable incident occurred at the 1997 European Grand Prix where Jacques Villeneuve, Michael Schumacher and Heinz-Harald Frentzen all qualified with exactly the same time. On this occasion Villenueve took pole, as he had set his time earlier in the qualifying session.
With this is mind, we are expecting this months hot lapping leaderboard to be very close!
---
We hope you enjoy this fantastic circuit and the cars we have chosen!
What can you drive this month?
You are welcome to drive any of the month's vehicles at any time in an Open Practice Session. All lap times and telemetry are recorded for your immediate viewing and future reference.
| Competition | Vehicle | Prize |
| --- | --- | --- |
| Class A – Expert | '67 Brabham BT24 | 1x £50 Cash |
| Class B – Professional | '71 Tyrrell 002 | 1x Free First Monday |
| Class C – Intermediate | Lotus 23B | 3x Free First Monday |
| Class D – Rookie | Formula Ford | 5x Free First Monday |
See best laps for this competition in the Drivers' Paddock.
Who can win ?
New drivers to The Race Centre will be automatically classified as a Class D driver. Winning in a class will gain you promotion to the next class. You have to win Class B twice to progress to Class A.
| Competition | Eligible Classes | Promotion |
| --- | --- | --- |
| A – Expert | A, B, C, D | – |
| B – Professional | B, C, D | A |
| C – Intermediate | C, D | B |
| D – Rookie | D only | C |
Competition Terms and Conditions
All potential prize winning laps must be verified by a TRC staff member
For a lap to be legal, your vehicle must have two or more wheels inside or touching the white lines at all times.
Vehicles must be running all standard TRC settings for the month.
Free entry to First Monday is for the next event and is non transferable.
Multiple Class wins within a month will result in prizes for the highest win only. Lower "wins" will be passed to the next highest competitors.
TRC Staff are not eligible to win prizes. Any winning positions held by staff will defer to the next highest driver.
Cash prizes available at the following First Monday event or within a max of 30 days of competition end.