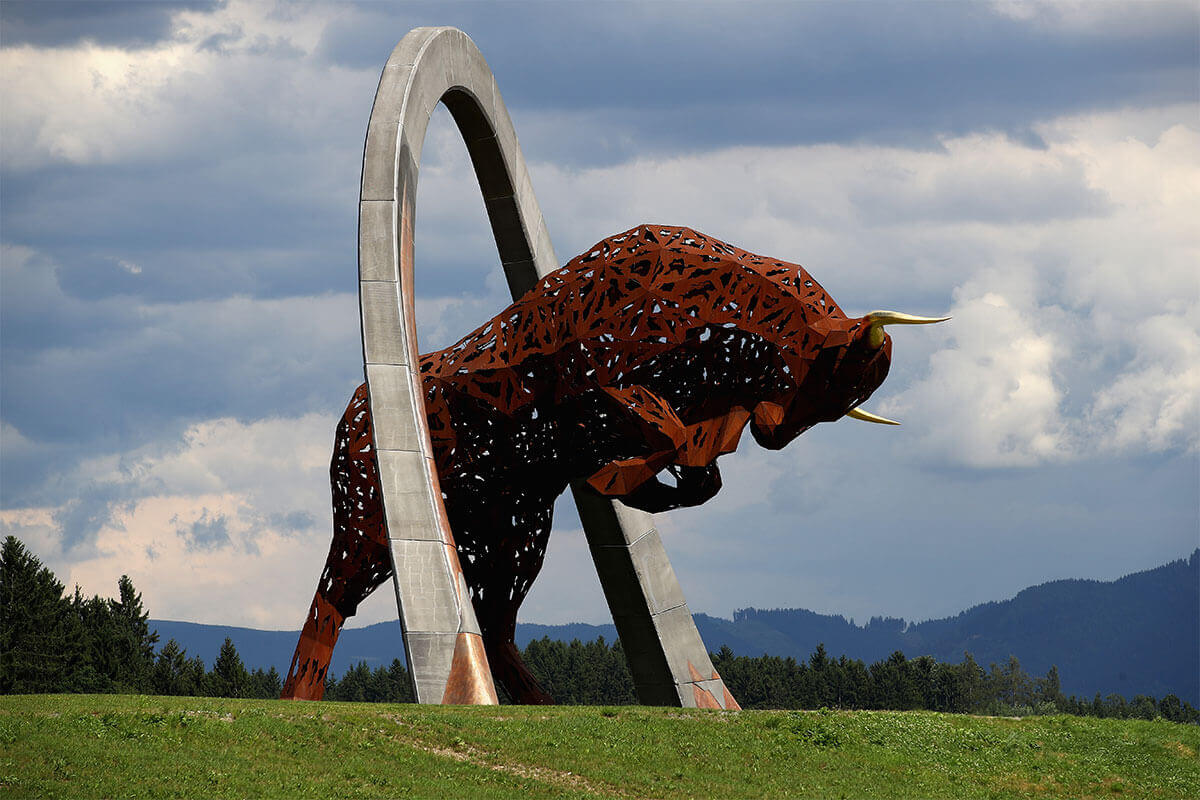 Saturday 1st July, 2017
Track of The Month – July 2017
Spielberg, Austria
This July, Austria's Red Bull Ring is the Race Centre's Track of the Month. Formerly known as the Osterreichring as well as the A1-Ring, The Red Bull Ring is a 2.7 mile circuit sitauted in the Styrian Mountains, making it one the most picturesque circuits on the current Formula 1 calendar.
The circuit consists of just 9 corners, the fewest on this years calendar, and the is the shortest of the season based on lap time. The long straights around the Red Bull Ring provide plenty of overtaking opportunities for anyone daring enough in the braking zones and the undulations and elevation changes make every corner a challenge.
For a drivers view of the Red Bull Ring, have a look below at this onboard lap with Gary Hauser.
Formula 1 Support Series
With Formula 1 being highly regarded as the pinnacle of professional motorsport, there are many drivers hoping for an opportunity to drive in the series. That's why this month we are focussing on some of the feeder series' that accompany Formula 1 around the world.
The GP2 series has supported Formula 1 since 2005 and was establishihed to provide a stepping stone for young drivers to make the transition to Formula 1.  In its 12 years of running, GP2 has propelled 30 drivers to Formula 1, inlcuding current World Champion Nico Rosberg, as well as his then-teammate Lewis Hamilton.
Another series to have regulary supported Formula 1 is the Porsche Supercup. Since its inception in 1993, the Supercup has always offered close racing, with all competing drivers driving in idenitical Porsche 911 GT3's, allowing drivers to shine. Notable drivers from the Supercup include Patrick Huisman and Earl Bamber, with the latter recently moving to Endurance racing and being victorious in this years 24 hour de Le Mans.
---
We hope you enjoy this fantastic circuit and the cars we have chosen!
What can you drive this month?
You are welcome to drive any of the month's vehicles at any time in an Open Practice Session. All lap times and telemetry are recorded for your immediate viewing and future reference.
| Competition | Vehicle | Prize |
| --- | --- | --- |
| Class A – Expert | GP2 | 1x £50 Cash |
| Class B – Professional | Porsche 911 GT3 | 1x Free First Monday |
| Class C – Intermediate | Formula 3 | 3x Free First Monday |
| Class D – Rookie | Formula Ford | 5x Free First Monday |
See best laps for this competition in the Drivers' Paddock.
Who can win ?
New drivers to The Race Centre will be automatically classified as a Class D driver. Winning in a class will gain you promotion to the next class. You have to win Class B twice to progress to Class A.
| Competition | Eligible Classes | Promotion |
| --- | --- | --- |
| A – Expert | A, B, C, D | – |
| B – Professional | B, C, D | A |
| C – Intermediate | C, D | B |
| D – Rookie | D only | C |
Competition Terms and Conditions
All potential prize winning laps must be verified by a TRC staff member
For a lap to be legal, your vehicle must have two or more wheels inside or touching the white lines at all times.
Vehicles must be running all standard TRC settings for the month.
Free entry to First Monday is for the next event and is non transferable.
Multiple Class wins within a month will result in prizes for the highest win only. Lower "wins" will be passed to the next highest competitors.
TRC Staff are not eligible to win prizes. Any winning positions held by staff will defer to the next highest driver.
Cash prizes available at the following First Monday event or within a max of 30 days of competition end.