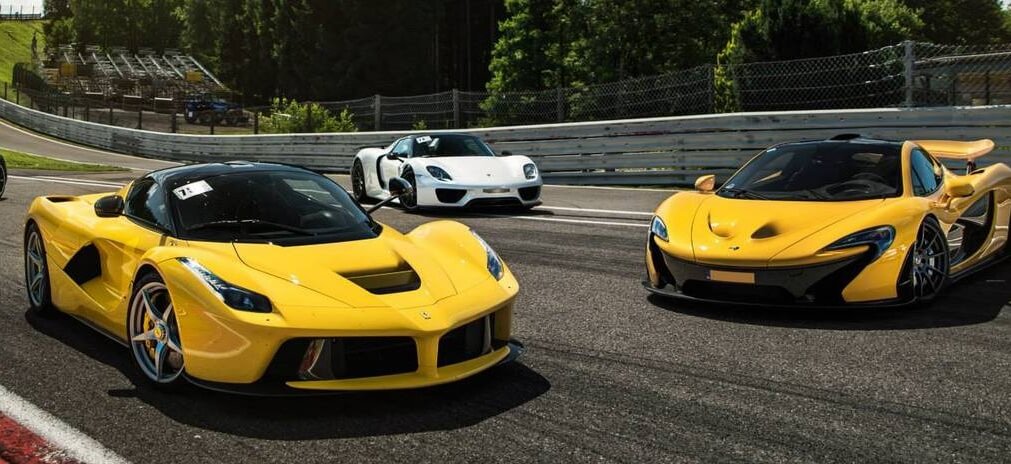 Saturday 18th January, 2020
The Holy Trinity at Spa (4K VR Experience)
The Holy Trinity – 4K VR Night at Spa
If you're not sure what VR Racing is all about then there are videos out there that will give you some insight, but the truth is that the nature of the technology means that the only way you'll really "get it" is to try it yourself.
Event Format: Open-Pit Circuit Access
Location: Southampton Venue (Chandler's Ford)
Date: Thursday 23rd January 2020
Time: 18:00 hrs to 22:00 hrs
Circuit: Spa-Francorchamps
Vehicles: Ferrari LaFerrari, McLaren P1 and Porsche 918 Spyder
Visual Technology: Stunning 4K VR through HP Reverb Headsets
Processing Power: Silky smooth i7 CPU's and GTX 2080Ti GPU's
Availability: Spaces Available (Last updated 10:00 hrs Thursday 23rd January 2020)
This is a relaxed open-pit experience. The three vehicles will be available to take out on track for 15 minutes at a time. The main goal is to enjoy driving and comparing the three vehicles. But all lap-times and telemetry will be logged for anyone feeling competitive!
Entry Fees – £8 per session. So £24 to driver one session in each car. Membership Rate Available. Arrive and drive available on the day. Priority will be given to drivers with pre-paid sessions.
Call to pre-book one or more sessions during Opening Hours on 023 8026 9927.
or email racecontrol@theracecentre.co.uk
4K VR at TRC – "Wow, this is awesome. When's the next event …"