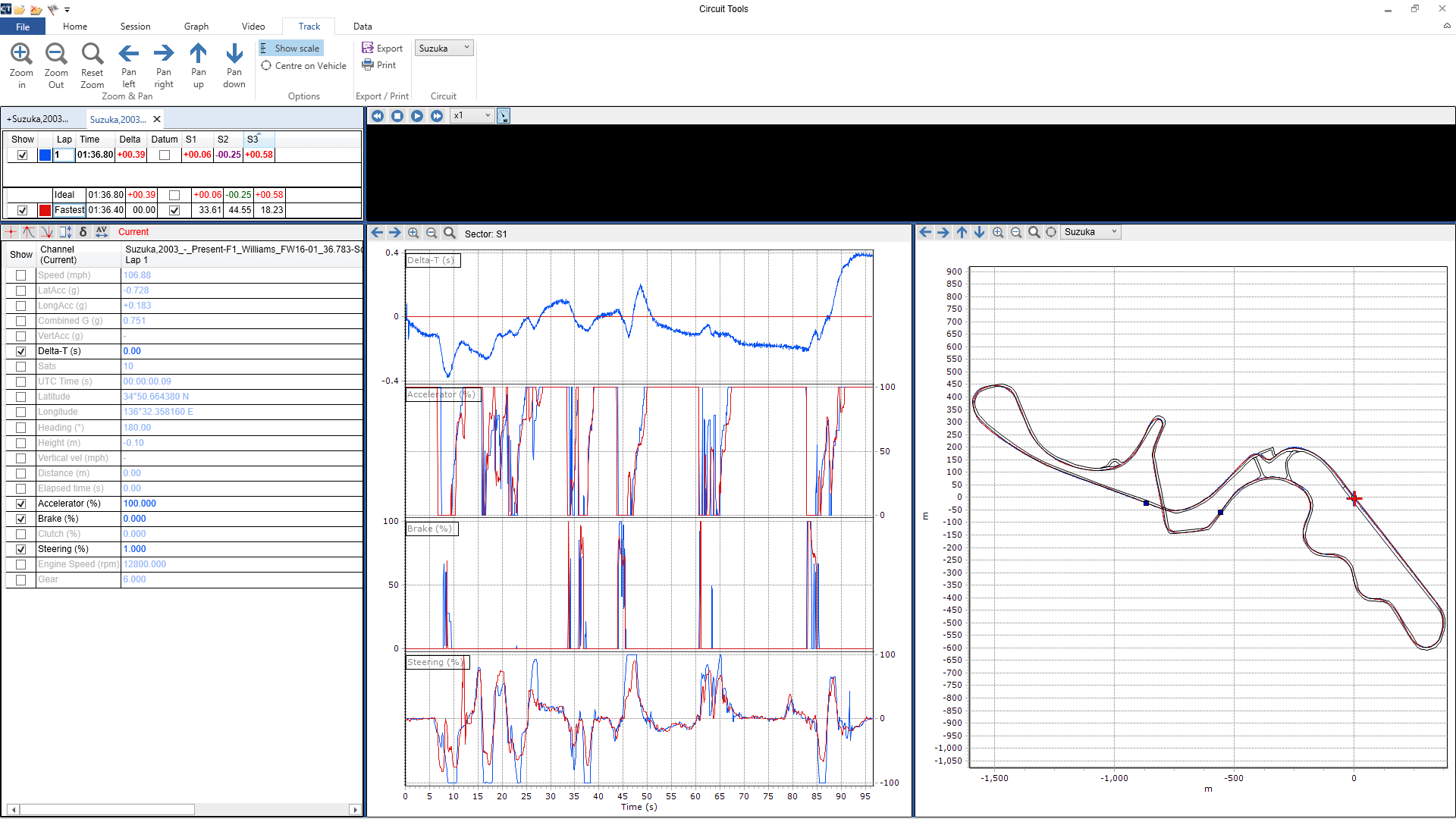 Wednesday 20th May, 2020
Enhanced Telemetry Analysis
TRC Telemetry Analysis with VBOX Circuit Tools
During the global lock-down, we've been looking at ways to amuse you and keep your race skills sharp. See these new features from Sim Racing Limited that you can use right now with your historic TRC data on your Laptop, Mac, Phone or Tablet.
New Feature: View and compare your TRC lap data using real-world analysis tools!
Availability: Initial Beta running May 2020 through August 2020
Valid Data:  All laps recorded at The Race Centre from August 2018 onwards
Try it Now: 
– Get Circuit Tools Driver Analysis Software – Free Download
– Locate Your Laps, Open Telemetry, Select Export (Beta) from the Top-Right.
– Open your Exported File(s) in Circuit Tools
This collaboration with RACELOGIC is an exploratory project and your feedback is an important part of it. Please do let us know what you like, and what we could be better.  We have ideas where to take this, but we truly welcome your thoughts too.
Questions:
– How easy did you find it to locate and export the laps you were interested in?
– How easy did you find it to download and install the Circuit Tools application(s)?
– Which of the three Circuit Tools application(s) did you use (Win, Mac, iOS)
– How easy did you find it to use the Circuit Tools application(s)?
– How much additional value did you find in the tooling compared to just using the existing TRC graphs?
– Are there other third party telemetry analysis tools that you would rather, or also like to be able to use?
– If yes to the previous question, then what are they and why would they be of particular interest?
Please do email adrian@theracecentre.co.uk with your thoughts. Even if it's just a one-liner to say you've tried it and your first impressions.
Kind regards, Adrian